The most reliable co-location facility available in Central Ohio. Call 614-856-2096 to schedule a tour of our Columbus Co-Location facility.
We provide the most economical server co-location service available in Ohio. Our support team is available 24/7 live via the live phone support line, and each member is qualified to help you with your hosting needs. We combine award-winning service and support with unparalleled response time and focus on giving our customers exactly what they need, expect, and deserve when working with a hosting partner.

Columbus Colo is a division of CeraNet, Inc. & has been hosting web sites since 1996. We currently host some of the most visited web sites on the Internet. Our experience, outstanding support, and superior technical engineering ensure that your web site will be up 24 hours a day, 7 days a week, 365 days a year. Our network infrastructure has been constructed to position us as the premier solution provider for reliable, high-speed Internet connectivity that is scalable, flexible, and secure. Check out our co-location guide.

CeraNet provides the only data center in central Ohio that offers colo for individual servers, full management services, support for all software (OS to end user app), development knowledge, and consulting services. If you are looking for a full service colo, contact us.
We can get your service up and running immediately.
Columbus Co-location use only the best equipment available - Dell servers, Cisco Routers and Liebert power backup. We have redundant high speed fiber optic connectivity and a secure environment that is ready to serve you.
We provide co-location facilities for individual servers, by the unit, by the rack, and can accommodate multiple racks. We are one of the few providers that can provision fiber all the way to your individual server / rack.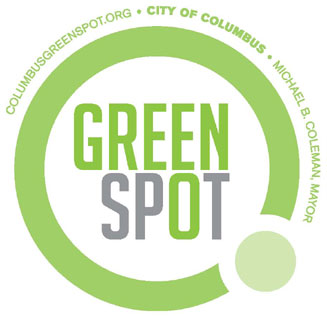 CeraNet is recognized as one of Central Ohio's only public Green Data Center
24x7x365 Live Telephone and Email Support
Redundant Fiber Optic Connections
High-speed Cisco-Powered Network
Power backed by UPS Systems and Gas Generator
Service Level Agreement & Uptime Guarantee
10/100/Fiber Dedicated Internet Port Connections
1200 GB Monthly Data Transfer included & more available
Full Physical Access to the Server 24x7x365
10% Discount for One Year Payment